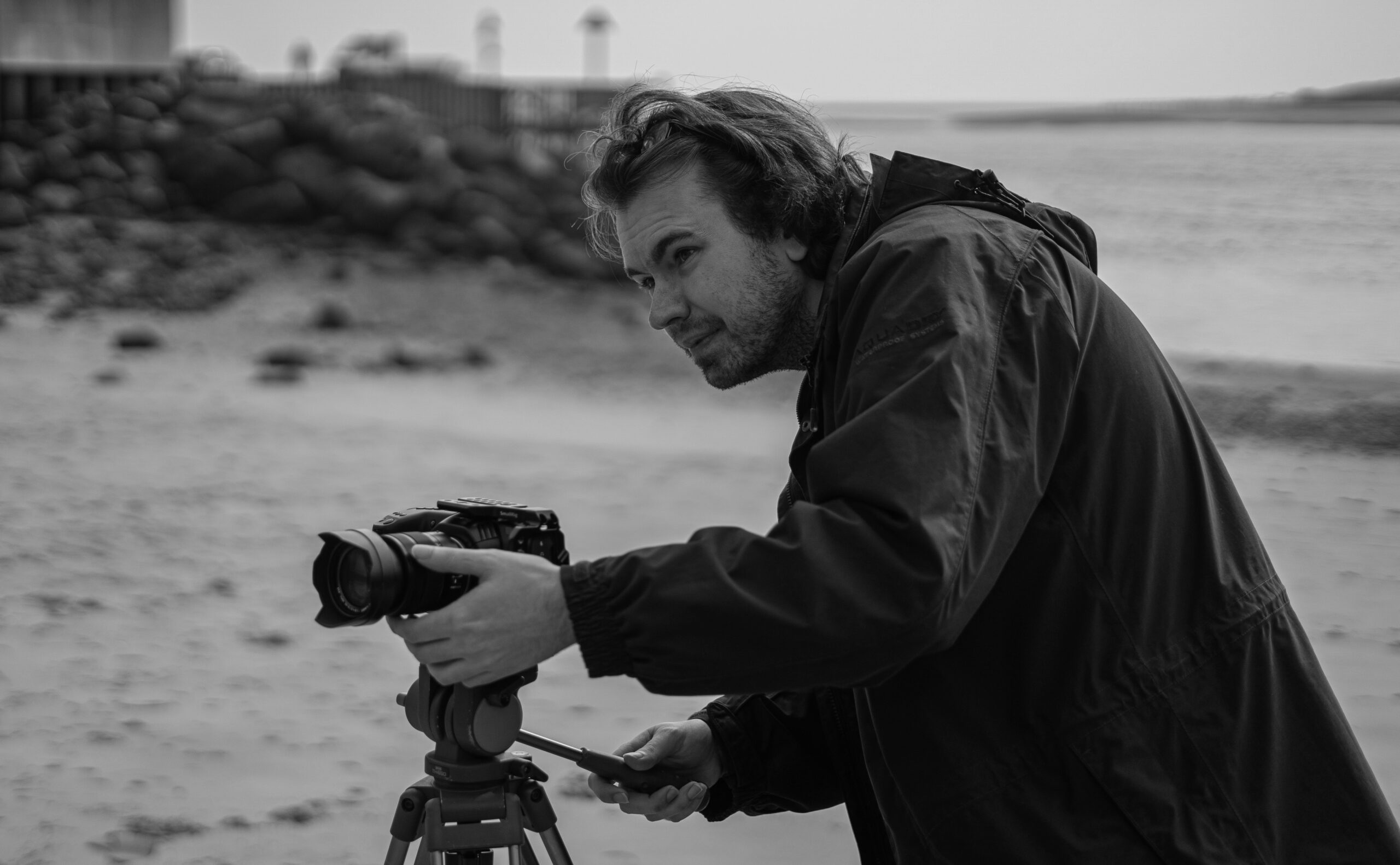 Favourite films
The Shawshank Redemption, The Lord of the Rings trilogy, Star Wars, American Beauty, Once, Life Is Beautiful, The Princess Bride, Gladiator, Forrest Gump, Hunt for the Wilderpeople, The Prestige, Paddington 2.
Favourite series
Friends, Luther, The Bridge, The Vicar of Dibley, Gavin & Stacey, Dark, Westworld, Down to Earth, The Office (UK), Chernobyl, Stranger Things, Ghosts.
Favourite Music
Nightwish, Queen, John Williams, Hans Zimmer, James Newton Howard, John Barry, James Horner, Howard Shore, Ennio Morricone, Glen Hansard & Markéta Irglová, Yann Tiersen, Beethoven, Chopin.
My

Story

I'm an Award-winning Filmmaker, Writer/Director & Editor based in glorious Devon.

My short film Fort Box involved building a cardboard fort from 3000 boxes. Fellow Devonian and two-time Oscar winner Sir Roger Deakins described my film Rocketshed as 'A great and clever idea'.

As an editor, I love collaborating with filmmakers to help craft and create memorable stories. I've been involved with projects which have screened at festivals including Cannes, Rhode Island, Aesthetica and lots of other lovely ones you might not be aware of.

Dom is super reliable, quick to respond, friendly, easy to work with and has a great vision.
My

Filmography
Year

Film Title

Description

2022

Between the Lines

Shy book lover Jane is unexpectedly tasked with having to save her beloved library from closure...but help arrives in a surprising form.

2021

Cessation

An elegant woman celebrates in a bar, unaware that a phone call is about to change everything.

2019

Counsellors

Four Counsellors try and help a man with his love life. Winner of Exeter Phoenix's 48hr Film Challenge 2019.

2017

The Silent

A good Samaritan steps in to help a troubled teen and the consequences are life changing. Co-directed with Karen Turner.

2017

Fort Box

At the suggestion of his Mum and with the help of the local community, Ten-year-old James sets out to build the worlds largest cardboard box fort.

2016

Rocketshed

Eight-year-old Jack and his Dad sit in their 'Rocketshed', a garden shed they've converted into a rocketship. The countdown timer ticks down. Two minutes. Not long to go now.

2016

Jam Session

Four rocker friends meet up for their regular jam night.

2013

Bliss

A mysterious woman forms a bond with a man who's recently split up with his girlfriend.
My Featured

Videos