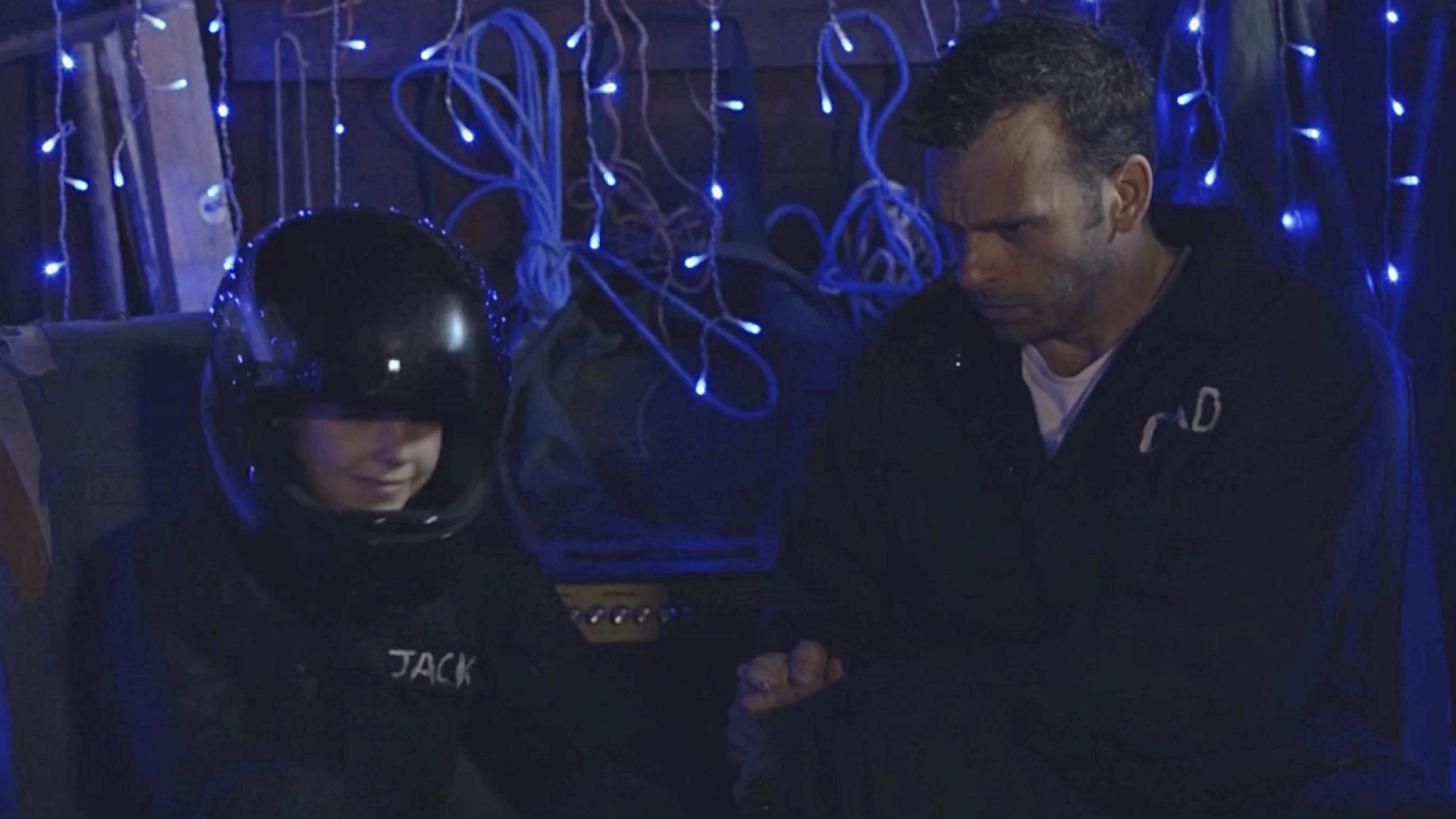 Rocketshed
Role: Director/Writer/Editor
Eight-year-old Jack and his Dad sit in their 'Rocketshed', a garden shed they've converted into a rocketship. The countdown timer ticks down. Two minutes. Not long to go now.
'A great and clever idea' – Sir Roger Deakins (Cinematographer) and James Deakins (Workflow Consultant).
One of 2016's Exeter Phoenix Film Commissions, it premiered at their Two Short Nights Film Festival in December 2016.
You can view and download the Rocketshed Press Kit here.
Director: Dom Lee
Production Company: Exeter Phoenix Digital
Year: 2016