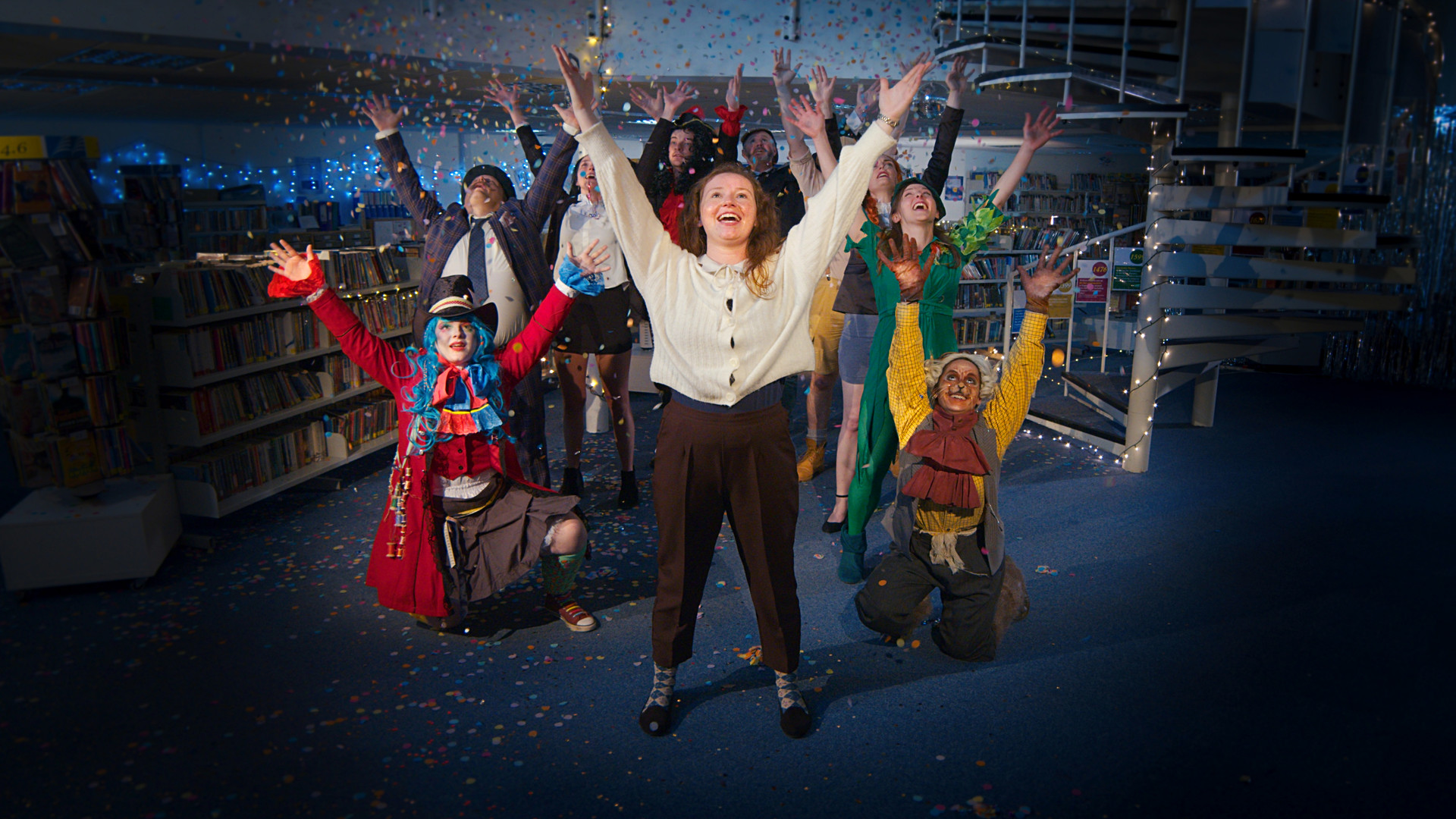 Between The Lines
Role: Director/Writer/Editor
Shy book lover Jane is unexpectedly tasked with having to save her beloved library from closure…but help is on hand from an unexpected source.
'Between The Lines' is an upbeat, fun and highly positive musical comedy short film. Music & Lyrics by Grace Hancock.
The film was screened at six libraries around Devon in Summer/Autumn 2022 with over two-hundered people attending.
Follow our Facebook and Instagram pages for the latest updates.
The soundtrack is available on Spotify, Apple and Amazon Music.
Director: Dom Lee
Year: 2022